Metallica - Rock am Ring 2008
Live at Nürburgring,
Eifel, Germany, June 7, 2008

MP3 AUDIO: 44100 Hz, 2 ch
160.0 kbit(ratio: 24000->176400)

Man I love Metallica, they are a great fucking band. They have this special aura which very few have. Ride the Lightning was great. Kirk's slide guitar (Bleedin me) sucked. Honestly. I dont know what you guys are complaining about honestly. beleive me metallica before 1994 was fucking god, and after that everything sucked.but theyve gotten so much better. this is the best they've been playing and sounding since atleast 1994.

Metallica is sounding
better then they have in 15 years. Jaymz has some punch back in his voice and Kirk actually relearned his tougher solos.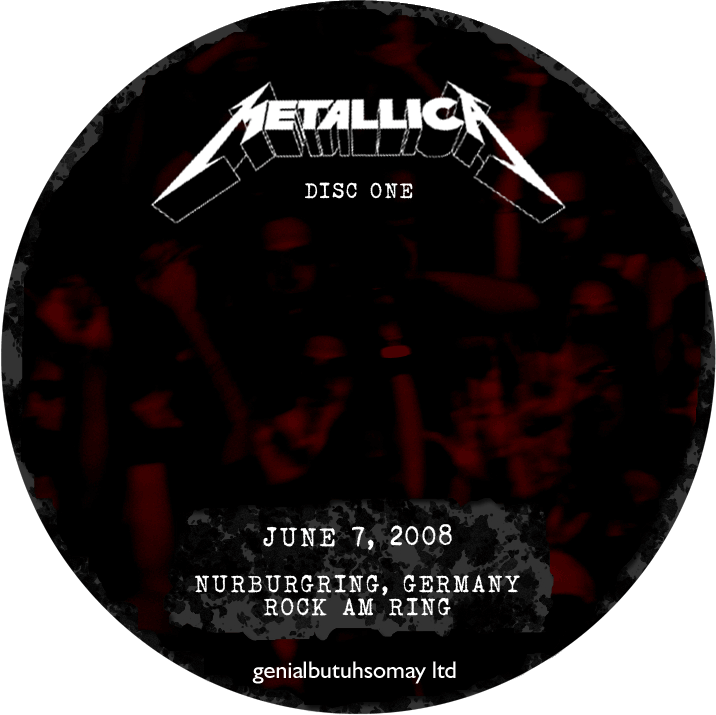 Click Thumbnail to enlarge!